Apex Legends has taken the gaming world by storm as a fresh entry to the Battle Royale genre, currently dominated by Fortnite. While fans had a long wait for Fortnite cosplay their prayers were soon answered by Spirit Halloween. However, gamers may have to wait before Apex Legends cosplay becomes commercially available.
However, DIY cosplay costumes have always been an essential for the hobby – with many characters unavailable commercially and mass-produced costumes often lacking the quality and accuracy of handmade cosplay.
One maker had this exact problem and now makes "off the shelf" cosplay armour as a base for a whole range of personas. It was by sheer coincidence that he called the armour "Apex" long before Apex Legends was released – but now his designs seem perfect for the battle royale's skins.
"I got the idea for the Apex suit in early 2018, up until this point I was making cosplay on a commission basis as a hobby," said Sam of ApexTech. "The main problem I had to face which I'm sure all makers can relate to is having to reverse engineer somebody else's design which in the case of video game and fantasy armour aren't necessarily meant to be practical."
"What this lead to was me having to charge a very high price for a product I wasn't entirely happy with. The fact that most of the armour I made was a one-off meant I wasn't able to refine the design and improve what I was making. A few months later I had made the first mk1 prototype, It wasn't pretty but it worked, I was able to draw on experience from my military career as well as my knowledge of medieval armour to make a suit that functioned well and looked the part.
There was never really any grand scheme, I just wanted to make a cool sci-fi suit of my own design and if I sold a few pieces to cover my expenses that would have been a bonus."
"The suit was so well received I had to make an 'off the shelf' ready to wear set which became the mk2, I had orders coming in from cosplayers needing the suit for all kinds different of characters, some would need greaves for their UNSC marine costume and others would want a full suit for a Destiny guardian; the postiive response was pretty overwhelming."
"Most recently the Apex suit has found popularity within the airsoft and Larp community and as of January 2019 as had a complete overhaul to the durability and design with the new Mk3."
"With the recent release of Apex Legends, I expect there to be even more demand for good quality armour. I'm really looking forward to seeing what people do to make it their own. The level of character customisation within the game really lends itself to Apextech armour which is the perfect blank canvas for all kinds of crazy gear options and attachments!"
"Still, even now there is no plan for any kind of response to the release of the game, I like to think that the quality of the product will speak for itself and word will get around that ApexTech is the right choice for your Legends cosplay."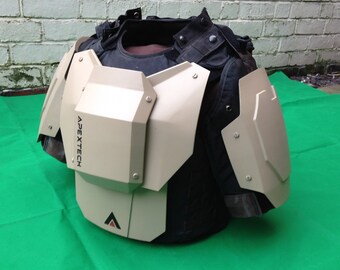 Apex Mk3 Sci-fi Chest Armour
ApexTech5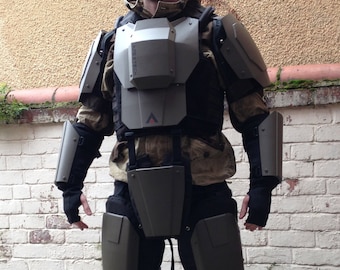 Apex Mk3 Full Suit Futuristic Sci-fi Body Armour / Armor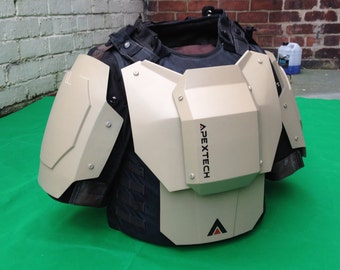 Apex Mk3 Sci-fi Full Upper Body Armour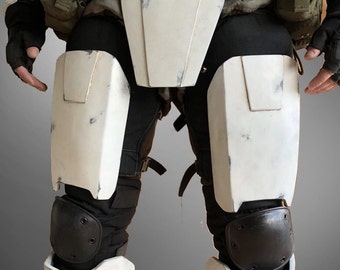 Apex Mk3 Sci-fi Leg Armour – Thighs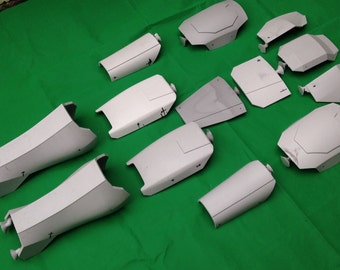 Apex Mk3 RAW CAST Full Suit futuristic sci-fi body armour / armor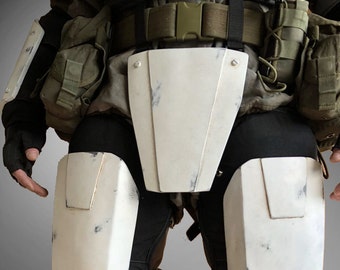 Apex Mk3 Sci-fi Groin Armour Plate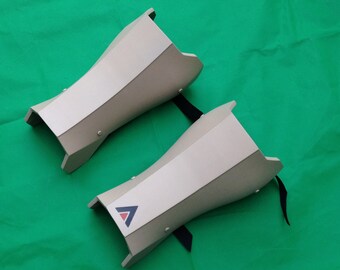 Apex Mk3 Sci-fi Leg Armour – Greaves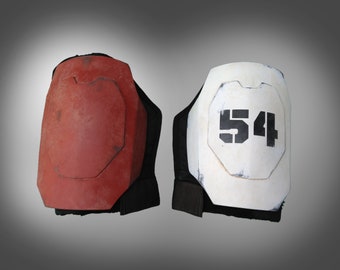 Apex Mk3 Sci-fi Armour Shoulders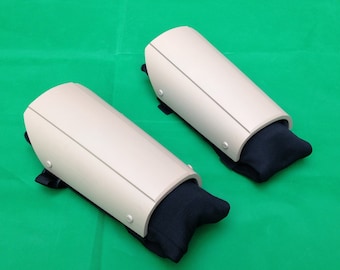 Apex Mk3 Sci-fi Armour Forearms