D.Va is probably one of the most common Overwatch cosplay characters. As a matter of fact, she's arguably the most popular female character of the game.
She appeals to the fanbase because not only is she relatable (she's literally a gamer inside a video game), she is also a really cute girl!
I think that this is one of the easiest cosplays on this list since she wears a fairly simple outfit. A big part of D.Va's Overwatch cosplay is her jumpsuit, so I would advise you to buy/ make the right one and then accessorize accordingly.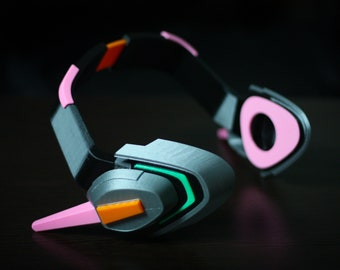 DVa Cosplay Headset | Officer Dva headset props | Diva cosplay
NataliyaPlatova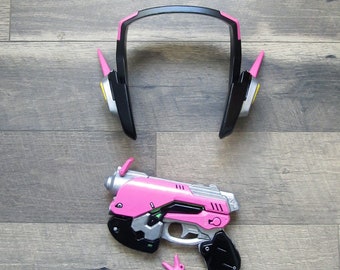 D.Va's headset Prop kit / wearable cosplay / overwatch props / 3d printed /
SimplifyCosplay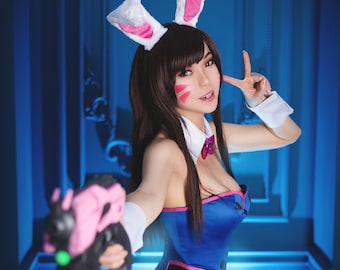 D.Va Bunny Suit Overwatch cosplay costume DVA
NorthLightsMastery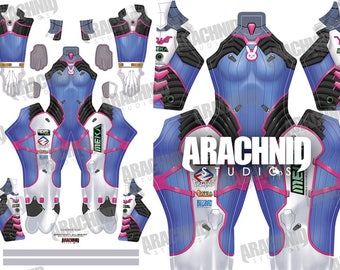 D.VA OVERWATCH COSTUME/ girls ladies cosplay superhero
SUPERGEEKDESIGNS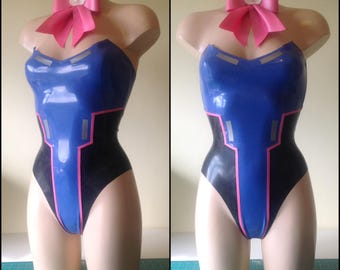 Rubber Latex D.VA Overwatch Bunny Inspired Outfit
ShhhCoutureLatex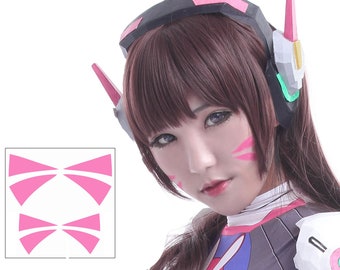 OW DVa Cosplay Face Temporary Tattoos – 2 Sizes
SPRDIT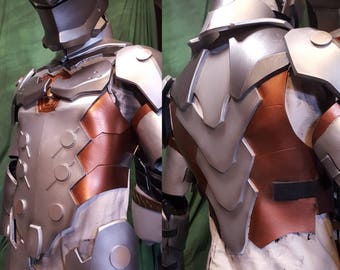 Genji Overwatch foam Cosplay TEMPLATES full armor
XiengProd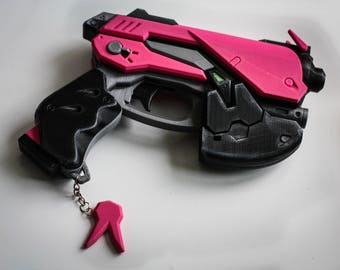 DVa Cosplay Gun | Diva cosplay Weapon | Prop Pistol Cosplay Video game
NataliyaPlatova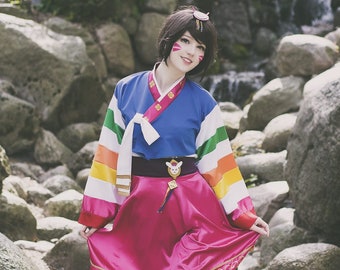 Costume D.VA Hanbok Overwatch Handmade Cosplay
MikoCosplayShop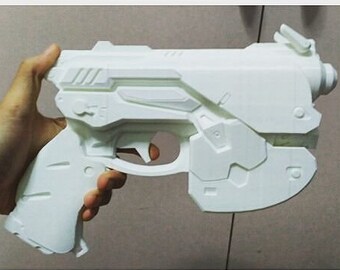 D.Va Light Gun – Overwatch Inspired Fan Made Cosplay Prop Kit
CoolBearCostumes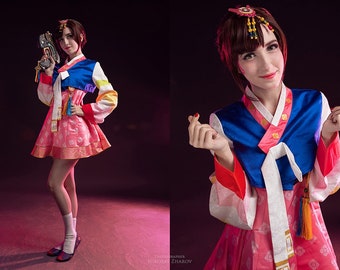 DVA palanquin Full Cosplay Costume Overwatch
ShimyrCosplayProps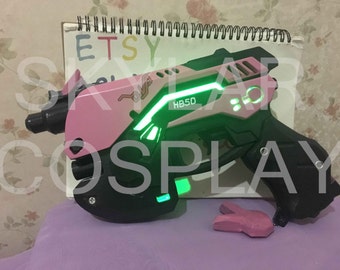 OVERWATCH OW D.va cosplay prop weapon&headpiece gun
SKYLARCOSPLAY