Of all the tales of courage set against the tragedy of Titanic few beat that of Chief Baker Charles Joughin, the last survivor to leave the sinking ship. While many acts of bravery have been recounted as taking place on Titanic, Joughin's is one of almost comedic daring-do that sounds like it came from a sensationsalised novel with few real men likely to have held such stoic resolve in the face of danger. Although the booze might have helped…
Manhandled to Safety
When the iceberg struck Joughin was off duty and in his bunk but swiftly sent his crew to stock up the lifeboats with bread. He joined Chief Officer Henry Wilde at Lifeboat 10 and, when women on deck fled claiming they were safer aboard ship he stormed onto A Deck and forcibly brought up women and children, throwing them into the lifeboat.
Down The Hatch
Although officially captain of Lifeboat 10 it had already been manned by two sailors and a steward when his end of the ship rose out of the water. After his lifeboat had gone he went below deck and downed half a tumbler of liqueur in his quarters. When he returned all the boats we're gone. Thinking fast he went down into the B Deck promenade and threw about fifty deck chairs overboard for anyone in the water to hold on to.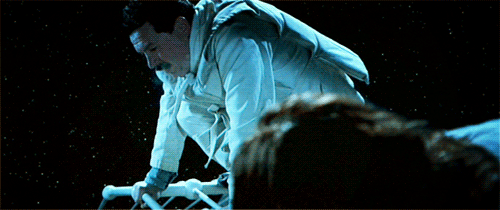 Rode the Stern to Sea
After hearing a loud crash while fetching a drink of water, Joughin followed the crowd running up the ship to the poop deck and the ship suddenly tipped to port. He climbed over the safety rail so that he was on the outside of the ship as it went down. He then rode the stern all the way down to the water but claimed he barely got his head wet. Despite paddling in the water for two hours he claimed he hardly felt the cold, most likely due to the amount of booze in his system. When dawn broke he was able to climb into a lifeboat and was collected by the Carpathia, apparently with no more harm than swollen feet. Having cheated death in the Atlantic, Joughin died at the age of 78 in 1956 in Patterson, New Jersey.