The Costume Rag meets Dames a la Mode, the maker of exquisite historical jewellery who started the phenomenal #GeorgianJanuary trend on Instagram. 
What Inspired #GeorgianJanuary?
"Three years ago I started #GeorgianJanuary because I wanted some cheering up during January, which is always a bleak month for me.  I thought it would be a great way to discover new Instagram users and share something beautiful with each other.  In the first year I was thrilled that we had a few hundred people participating and now we have over 7,500 posts using the hashtag!  It's amazing how much it has grown.  My favorite submissions are always people's personal stuff – I love seeing the costumes they have made or the pieces of jewellery that are in their personal collections."
When did your jewellery business really take off?
"The very first time I made a necklace it was just for me but I posted pictures of it on my Facebook page and immediately had friends asking if I could make one for them.  I also had a problem with buying way too many vintage crystals and knew I needed a way to justify my growing collection, so it was the natural next step!  I quickly became very busy making stuff, but It would be another 4 years before I was able to go full time with it.  It's been immensely gratifying to get to see it grow into the business it is today!"
How do you make your designs authentic?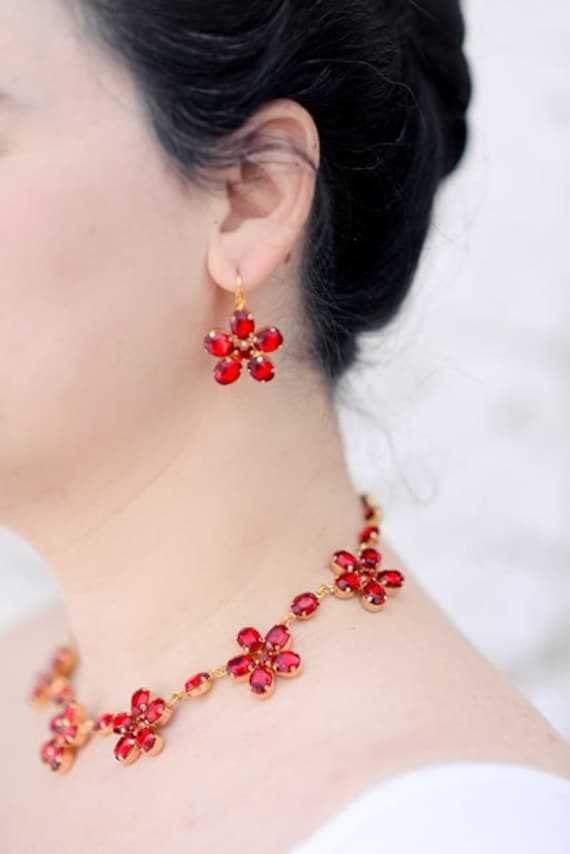 "I'm very lucky to costume mainly from 1770s and onward, because there is so much historical material to use as resources!  There are thousands of extant garments in museums and personal collections as well as wonderful artwork from which to draw inspiration.  The real problem is that there is almost too much good stuff!  There are so many things I'd like to make but couldn't never complete them in a dozen lifetimes.  There are always exceptions- generally time and money are the places where you have to fudge a bit.  I often use my sewing machine for hidden seams and only hand sew where there are going to be visible stitches which saves a tremendous amount of time.
I try to wait for deals when I'm buying my fabric and have built up a big stash to sew from which helps to keep the costs down.  I've also made the conscious decision to spend money when I know it will save me time, for example with corsetry.  I'm confident in making my own 18th Century undergarments but I've started purchasing corsets from suppliers like Redthreaded since corsets are difficult and time-consuming for me to make."
Do you collect many original pieces to work from or wear? Tell us some hunting tips!
"I do collect original pieces of Georgian-era jewelry.  I've never collected clothing since I don't have a lot of space (I live in a tiny Washington DC rowhouse!) and I'm not confident I could store them in the proper conditions, but jewellery is a different story!  Not only is it small and easy to store but it's still wearable!  I especially like collecting rings which I wear often.  There are a few in my collection that I'm planning on having reproduced this year so they make great study pieces, too. There aren't really any secrets – it's mostly just watching Ebay all the time and finding good sellers that you trust.  I follow a lot of antique jewellery purveyors on Instagram and have been lucky with snapping things up when they post them."
What are your personal favourite products from your Etsy shop?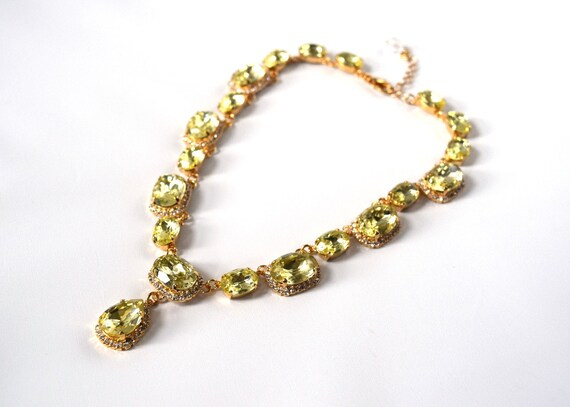 "My favorite pieces are either the elaborate pieces like my reproduction floral necklaces (pink) and (garnet) or my halo necklaces (left) or my more simple pieces like the 1790s gold bead earrings and Carnelian and pearl earrings that work so well for everyday wear."
Do you recommend any books for jewellery research or wider costuming in general?
"Unfortunately there aren't many books on the subject, but my favourite is Georgian Jewellery by Ginny Redington (which is sadly out of print).  It's a great overview and incredibly beautiful to look at, too!"
[amazon_link asins='1624144535,0500292639,B06Y1WSSPX,B01KHLL1YK,B077HQ9ZFZ,B0001P08L0,B00LVS9A1U,B0037IPE0S,B00A4ARE5K' template='ProductGrid' store='costumerag-21′ marketplace='UK' link_id='b66d7e93-fbb9-11e7-bc0b-116e508011bd']