The Costume Rag meets Ninya Mikhaila, the historical costumier from BBC4's A Stitch in Time who explains what it was like setting up her historically-accurate sewing firm straight out of college in 1994.
We all love A Stitch in Time but what did we not get to see on camera?
"Well, most of the construction process if I am honest! The director was keen to film the beginning, middle and end of the making process for all six episodes. This meant that we had to work in a rather unusual way, in that we got all six sets of garments going at the same time, worked on them for a bit and then swopped around. That was very challenging for me as I prefer to be completely immersed and focused on a project rather than flitting from one to another.
I'm sure most readers here will understand that many, many hours of repetitive work go into making garments, particularly if they are entirely hand-sewn, but I guess there are only so many back stitched seams you can show on camera before the average viewer would get bored! The other aspect that wasn't really shown was the research. Neither myself or Harriet would embark on making a reconstruction without thoroughly researching it first. This again doesn't really come across in the programme but there is only so much you can fit into half an hour!"
Do you think public or even academic interest in costume has changed since you started and do you think more people will be inspired to get into it?
"There hasn't been much to depict historical costume as a discipline thus far so I'm just pleased that this is a beginning at least. There has definitely been a change in the level of interest. When I started it was seen as extremely niche and certainly there was hardly anyone doing museum-standard reconstructions and now there are lots of people doing it very well. I think the general public are better informed as a result and can't be easily fobbed off with museum interpreters or film and tv actors wearing any old dressing up clothes."
What was your favourite project in the series?
"The jupon of the black Prince (episode 6, showing on 31st January) was definitely a highlight. The original has hung over the Black Prince's tomb in Canterbury Cathedral for 700 years so it's not surprising that most of the texture and colour has gone. It's just incredible that it survives at all. Being given the opportunity to reconstruct it complete with 700 hours' worth of hand embroidery carried out by a team in India was amazing and I think the results are impressive.
Another (less shiny!) highlight was the opportunity to work on that number of garments made entirely by hand. I don't have a problem with using a sewing machine, and I usually do for my regular work albeit only in places where it will be hidden, but there is something lovely about handsewing. It's meditative when you do it alone and very social when carried out as a team as we did for this series. It was the first time I had worked with Harriet Waterhouse and she, Hannah and I had a lot of fun."
How did you find starting your business in 1994? What advice could you give to anyone dreaming of starting their own costume venture today?
"When I started it was straight from graduating from the London College of Fashion aged 19. I was supported by the Princes Trust, who were pretty incredulous at my suggestion that I could make a living from not only making period costumes but focusing only on museums and heritage sites. Before they took me officially they gave me a grant of £250 to do some test marketing.
They asked me to send a short questionnaire to the places I imagined would give me commissions, along with a stamped addressed envelope to get a proper idea of whether the service I planned to offer was actually required.
It was a really good exercise to do as, not only did I get a positive feedback, it laid down the first threads of communication with future clients. I'd say that that would still be an exercise worth doing – find out what the market is lacking and whether you can fill the gaps."
Your shop goes as far as to provide customers with historically-accurate materials. How do you value authenticity of this level?
"Jane (Malcolm-Davies) and I have always tried to make reconstructions based on sound research and using the highest quality materials we can afford, We believe that the investment pays off because you then end up with interpretive tools that work, and that stand the test of time. The range of patterns, books and costume making supplies have been selected to help others get the best results from the hours of work they put into making their own costumes."
What kind of research went into writing the Tudor Tailor pattern books? What were the biggest challenges from your perspective?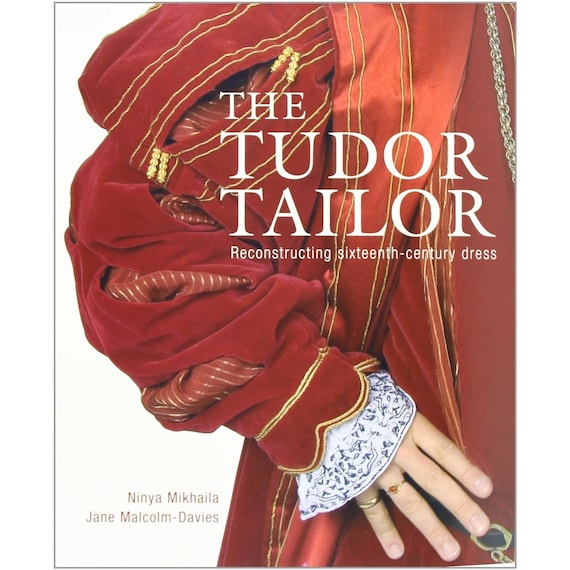 "The Tudor Tailor came about very easily and gracefully really. It followed more than ten years of researching and making clothes for the costumed guides at Hampton Court Palace – mainly for the Tudor period but also Carolean, William and Mary (1690s) and early Georgian.
They were very busy years but quite often we'd catch ourselves at moments where we felt we were getting real insights – insights that were unique to the situation we were in. That was creating reconstructed period clothes not for static displays, or short productions, but as everyday working clothes to be worn for months and years at a time. We always said that when we stopped working at Hampton Court we would write our book, so after our last events in 2003 that's exactly what we did!
The biggest challenge was communicating our vision for the book with the publishers. We were very lucky to be taken on by Batsford, and they gave us a platform that we wouldn't otherwise have had, but it did mean we didn't have control over the final content and look of the book. That's why we have subsequently self-published."
The Tudor Tailor Etsy shop obviously goes far further than just tailoring! What are some of your favourite products?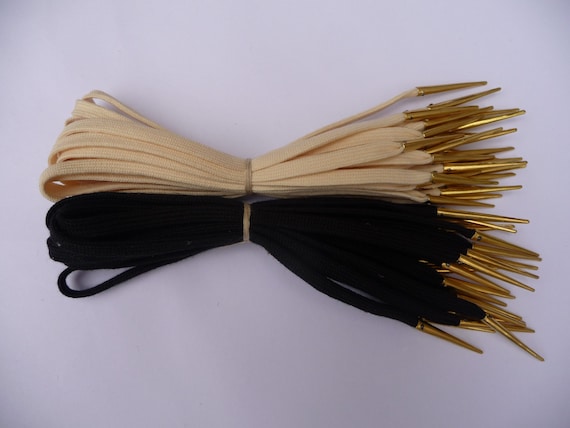 "I really love our laces and points finished with handmade brass aiglets. The aiglets are beautifully made, very slim and smooth, and are riveted onto the laces with iron rivets. These are the laces and points we always used at Hampton Court and they stand up to the most robust wear and tear, and make lacing things together so easy. The other product I'm very proud of is our Schole House lace. The lace is made by one of the last surviving Nottingham Lace companies, and is based on a design from the early C17th book "A Schole-House for the Needle". Finding good lace for reconstructions is a real challenge so I'm very happy that we have been able to help the cause by offering a really good, and affordable, design."
Do you recommend any books and guides for anyone wanting to learn or improve sewing historical costume generally?
"The Medieval Tailor's Assistant by Sarah Thursfield is very good, and the V&A seventeenth century pattern books edited by Jenny Tirimani and Susan North are excellent. A good old fashioned book of plain sewing is also great for basic hand stitches and seams."
Have a look at Ninya Mikhaila's incredibe work at ninyamikhaila.com.
[amazon_link asins='0500519056,1851776311,1851776850,B077HQ9ZFZ,B01FJ0LRW0,0956267424,B0001P08L0,B008CCK4RC,B004286FJG,1909662534|0500519056,1851776311,1851776850,B078K52QSC,0896762556,089676267X,B00P8WCHH4,B003VWXZQ0,B01AQRYSSG,B01CT7CQV2′ template='ProductGrid' store='costumerag-21|thecostumerag-20′ marketplace='UK|US' link_id='5523cc02-085d-11e8-8ce1-1f18ecff6580′]