A man's 1770s suit, 1940s zoot suit and some women's early 1900s lounging pajamas are just some of the incredible patterns taken from the collection of the Los Angeles County Museum of Art that have been made available online for free by the museum.
1770s Man's Suit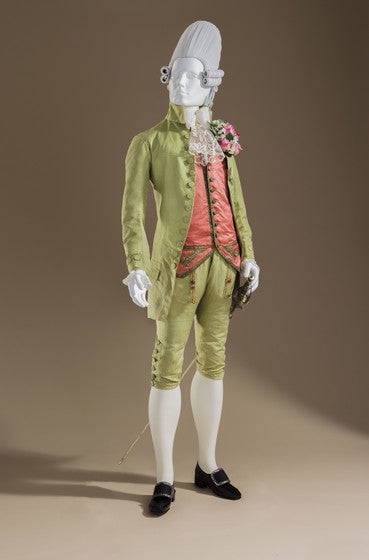 "Influenced by continental styles, the macaroni—named after the Italian pasta dish enjoyed by well-to-do young Englishmen on Grand Tour—dressed to assert his cosmopolitan outlook," said LACMA. "At a time when the British wore looser silhouettes with a long, full-skirted coat and deeply cuffed sleeves, the macaroni wore a much more form-fitting and conspicuous suit, immortalized in numerous caricatures and accounts from the period. Consistent in many of these visual representations are slender silhouettes with coats that feature folddown collars and truncated tails."
1885 Woman's Coat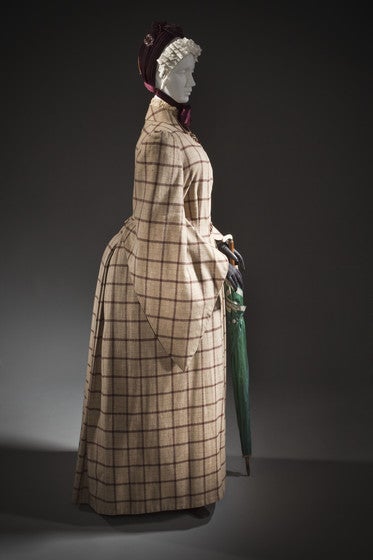 "The dolman, characterized by long cape-like sleeves sewn into sideback seams, was a popular style for women's day and formal outerwear during the 1880s," said LACMA. "This overcoat illustrates a masculine influence in feminine garb, a common feature perpetuated by growing interests in mobility and physical activity for women. The wool twill textile woven into a windowpanel design was similar to fabrics used in contemporary men's suits; the linear patterning matches at vertical seams in this hand-sewn and machine-stitched example, which required a highly skilled woman's coat cutter and tailor. Despite the masculine aesthetic, the dolman adhered to the favorable bustle silhouette of fashionable women."
1790s Woman's Redingote Dress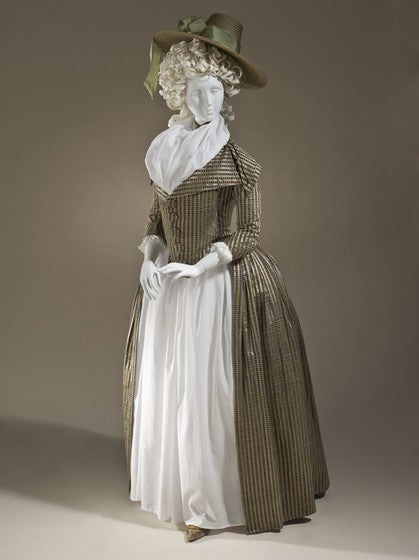 "This hand-sewn woman's redingote of striped silk and cotton satin and plain weave is an exceptional example of women's fashionable dress informed by menswear in the 18th century," said LACMA. "The dress features exaggerated revers (lapels), a large falling collar, and a cutaway skirt in imitation of the tail coats worn by male counterparts. At the center back of the skirt are side edges, decorative scalloped flaps that often adorned the center-back vent in men's coats."
1840s Man's Victorian Waistcoat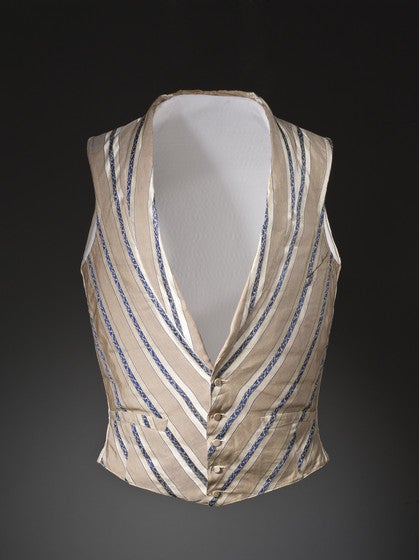 "By design, the beige, white, and blue stripes in this vest point diagonally from the shoulder to the center front, fostering an illusion of a broad chest narrowing into a tapered waist. In reality, removable padding created the fashionable "barrel" chest," said LACMA.
To view the full range of incredible patterns available visit LACMA's website here.
Don't forget to view our recommended 18th century costume patterns and Victorian dress patterns!